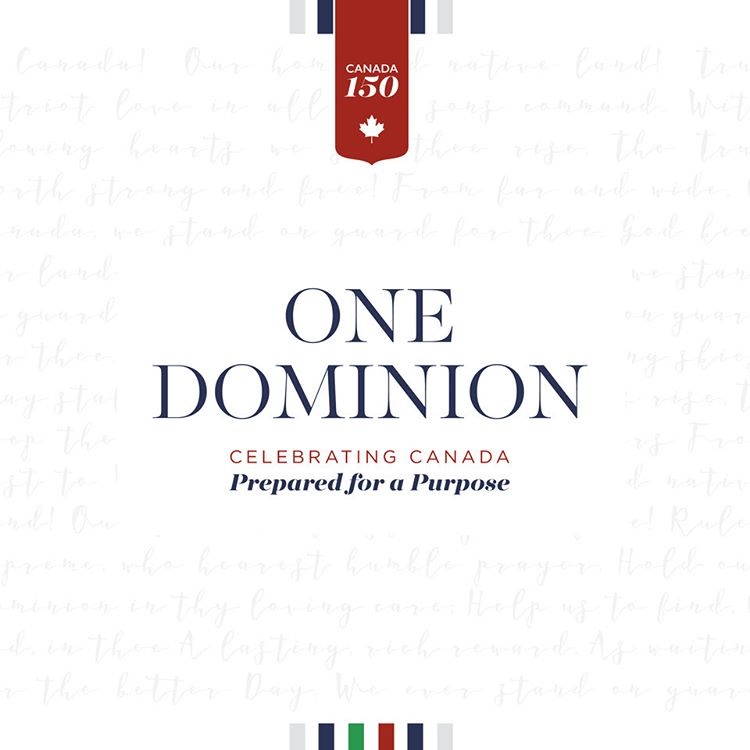 One Dominion: Celebrating Canada, Prepared for a Purpose invites readers into an exploratory journey through Canada's history, highlighting key moments of faith and Christian influence, from the founding of educational institutions and hospitals, to the creation of countless charitable organizations and architectural masterpieces. With inspiring accounts of individuals who founded our country upon the Living Word of God, One Dominion helps readers uncover a deeper understanding of Canada's foundations and futures, through Scripture and the tests of faith passed by those who have gone before.
(Press description)
With the upcoming celebration of Canada's 150th birthday, there has been a flurry of Canadian pride and celebration. When I heard that the Bible League of Canada had released their own book chronically key points and people from Canada's history of faith I was curious to learn more about this often overlooked aspect of Canadian history.
One of the biggest strengths of this book is the pictures. The gorgeous photo layouts and pictorial timeline give a "coffee table" feel to this book. The bright colours and smart layout make it so easy to pick up and flip through casually when you're short on time. My kids loved seeing the "Canada pictures"and it served as a great conversation starter. That said, I do wish the pictures had been labelled. There were some pictures I would have loved to look up the area or history but couldn't as there was no identifying marks.
It also seemed as though One Dominion suffers from a slight identity crisis. At different points in the book I felt like I was reading a publicity promo for Canada, others felt like a history book, still others felt like a Bible League promotional. In the end, it just felt like the book had too many voices and not enough central foundation pulling it together. It was far too easy to loose track of what the point was being made. In all honesty, I wish there had been more historical stories, especially of the style they used in the inserts. These sections were the textual highlight filled with interesting, personal stories of Canadians of faith and the impact they had on their communities as a result.
While Canada may pride itself on being a mosaic, trying to replicate it within the book just felt too rushed and chaotic. The book needed to be more narrowed down and, perhaps, a few pages longer.
3 out of 5 stars